Click a logo to find voices for your team.
Suggest A Voice To Feature
@FlaPanthers (official)
Cats at camp 😸
t.co/AJoXbAQ5Tn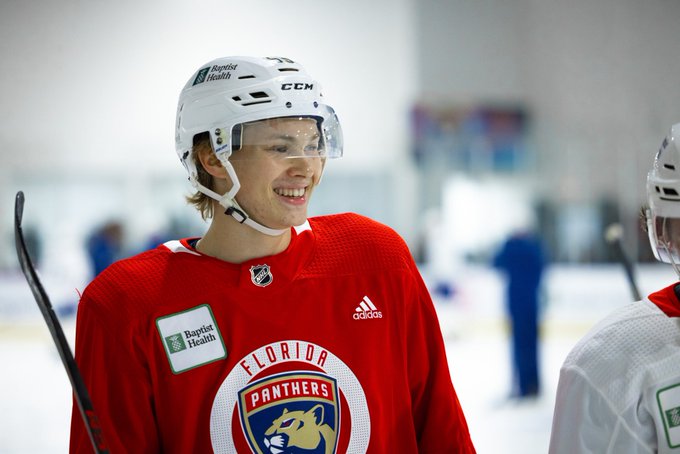 "His growth, from when I first saw him to now, is awesome."
@JamesonCoop
details Mackie Samoskevich's journey to the pros, his goals for this year, and what it's like to be back in the Sunshine State! 📝
George Richards
Spencer Knight did not address why he left the
#FlaPanthers
in February, but he did speak on a variety of subjects Wednesday — including how he is trying to deal with whatever comes his way moving forward.
t.co/eqSjKWaPXk
Who To Follow
Podcast Twitter Feed Blog or Website
---