Click a logo to find voices for your team.
Suggest A Voice To Feature
@LAKings (official)
The LA Kings have reduced the training camp roster to 32 players.
t.co/ofCpEbjDHP
RT
@ReignInsider
: Quotes from McLellan, Amadio & Lewis (plus a handwritten boxscore!) after tonight's 7-5 Kings win over Vancouver. https:/…
Seventh Heaven.
#GoKingsGo
t.co/lNSNsCW37z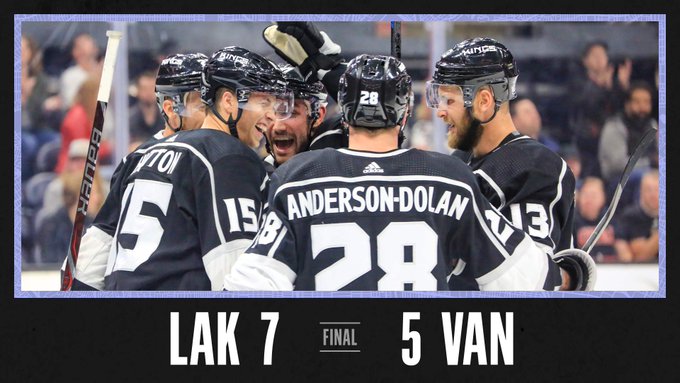 Jon Rosen
RT
@ArashMarkazi
: The Dodgers announce they had a single-season franchise attendance record of 3,974,309 (49,066 average) in 81 home games,…
Roster moves made as
@ontarioreign
camp opens tomorrow. ⬇️⬇️⬇️
t.co/91JZx7kUVt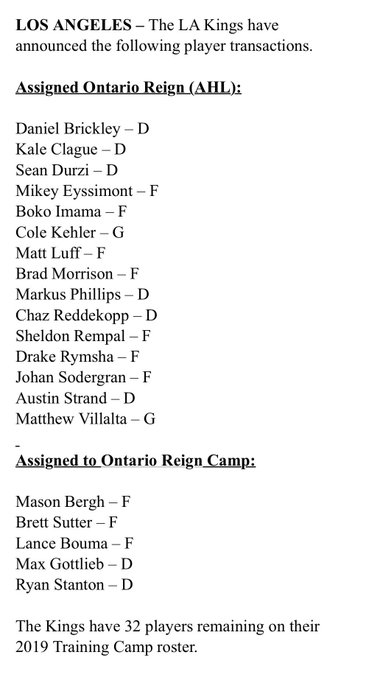 RT
@ReignInsider
: Quotes from McLellan, Amadio & Lewis (plus a handwritten boxscore!) after tonight's 7-5 Kings win over Vancouver. https:/…
Who To Follow
Podcast Twitter Feed Blog or Website
---