Click a logo to find voices for your team.
Suggest A Voice To Feature
@CanadiensMTL (official)
Les Canadiens ont réussi à aller chercher un point dans une défaite en prolongation face aux Hurricanes. JEU DES CHIFFRES ➡️
t.co/yNf22bZQTZ
#GoHabsGo
Les Hurricanes comblent un retard d'un but et l'emportent. The Hurricanes come back from a one-goal deficit to win it.
#GoHabsGo
t.co/L1xKVrTLoM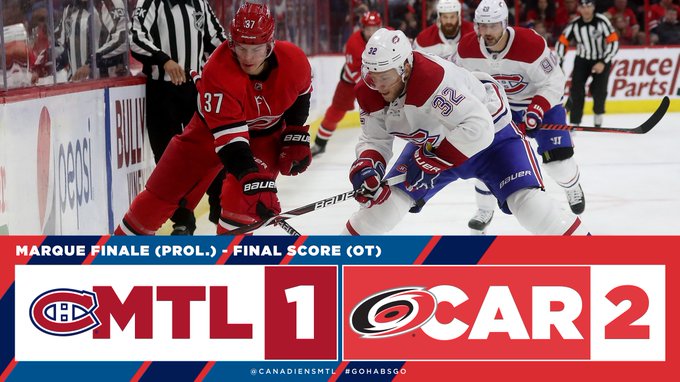 Arpon Basu
Svechnikov wins it in OT. Building explodes.
What a textbook display of two teams playing for overtime, to the great delight, no doubt, of the Columbus Blue Jackets.
Phillip Danault might have saved a goal there.
Who To Follow
Podcast Twitter Feed Blog or Website
---