Click a logo to find voices for your team.
Suggest A Voice To Feature
@GoldenKnights (official)
Pack the park tomorrow night 🙌
t.co/kqkjToEiXH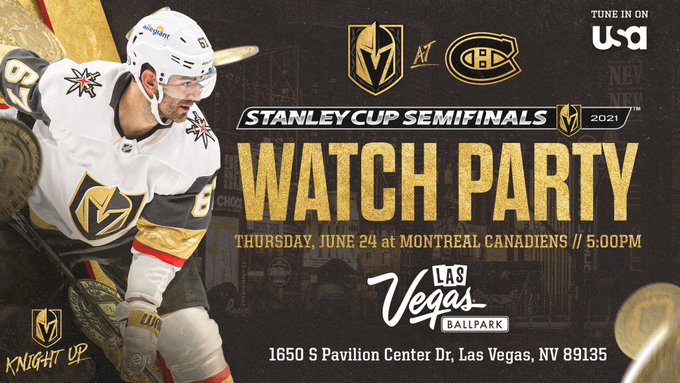 Bringing nothing but masks, hockey gear and POSITIVE VIBES to Montreal ✈️
Jesse Granger
Through 18 playoff games the Golden Knights have 4 power play goals on 41 opportunities (9.8%). The last NHL team to play at least 18 playoff games with a power play percentage below 10% was the New York Islanders in 1992-93.
Golden Knights confident facing elimination despite lackluster effort in Game 5 loss
t.co/aB0OtLEzK1
Who To Follow
Podcast Twitter Feed Blog or Website
---