| | |
| --- | --- |
| Cap Hit | $75,365,175 |
| Cap Space | $6,134,825 |
| LTIR Pool | $0 |
| Roster | 20/23 |
| Contracts | 37/50 |
No games currently scheduled
Line Combinations
Updated: Aug 25 (11:55am)
Line 1 $17,900,000
Pairing 1 $11,350,000
Line 2 $18,500,000
Pairing 2 $4,950,175
Line 3 $5,300,000
Pairing 3 $3,250,000
Line 4 $5,250,000
Goalies $0
Pittsburgh Penguins Voices
@penguins (official)
New team, new expectations.
@mmatheson19
and
@Sceviour7
are excited for their fresh starts in Pittsburgh. Read more:
t.co/yQtIi3P549
t.co/CTXuwuCpk5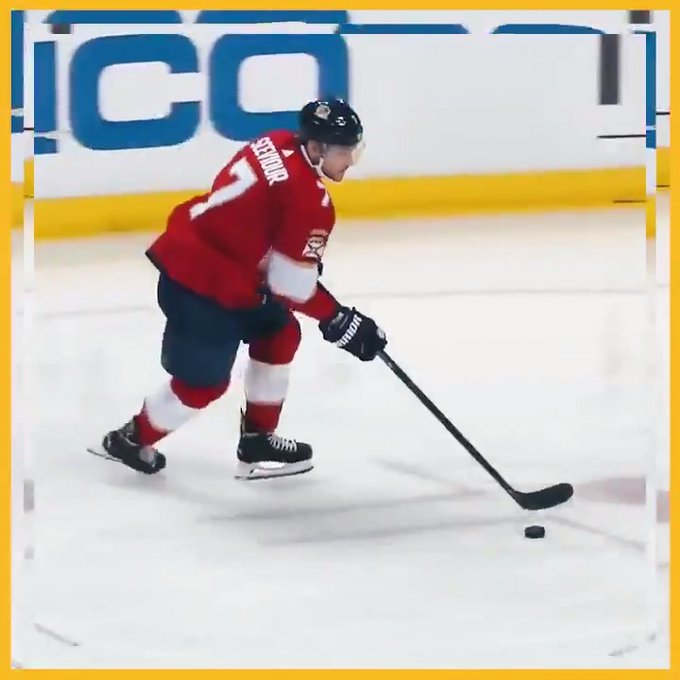 Sceviour on joining the Penguins: "It's a heck of a team, a heck of an organization, and I can't wait to be a part of it."
Matheson on Crosby: "He was my favorite player growing up... It's pretty impressive to be on the ice with a guy like that. I'm going to go against him every single chance I get. There's no better practice than playing against the best player in the world."
t.co/wonxC9JEmm
Pittsburgh Penguins Tweets
Entry Level Contract
Waiver Exempt
Has Arbitration Rights
Two-way contract
(11) Forwards
$45,790,000
56.2% of cap
Player
POS
Age
2020-2021
2021-2022
2022-2023
2023-2024
2024-2025
Marleau, Patrick
LW

NHL --> 0

41

$0

UFA

Crosby, Sidney
C

NHL --> 0

33

$8,700,000

NMC

$8,700,000

NMC

$8,700,000

NMC

$8,700,000

NMC

$8,700,000

NMC

$0

UFA

(2025)
Malkin, Evgeni
C

NHL --> 0

34

$9,500,000

NMC

$9,500,000

NMC

$0

UFA

Sceviour, Colton
C

NHL --> 0

31

$1,200,000

$0

UFA

Zucker, Jason
LW

NHL --> 0

28

$5,500,000

M-NTC

$5,500,000

M-NTC

$5,500,000

M-NTC

$0

UFA

Rust, Bryan
RW

NHL --> 0

28

$3,500,000

$3,500,000

$0

UFA

Blueger, Teddy
C

NHL --> 0

26

$750,000

$0

RFA

$0

UFA

Guentzel, Jake
LW

NHL --> 0

25

$6,000,000

$6,000,000

$6,000,000

M-NTC

$6,000,000

M-NTC

$0

UFA

Kapanen, Kasperi
RW

NHL --> 0

24

$3,200,000

$3,200,000

$0

RFA

$0

UFA

McCann, Jared
LW

NHL --> 0

24

$2,940,000

$2,940,000

$0

RFA

$0

UFA

Lafferty, Sam
C

NHL --> 0

25

$0

RFA

$0

UFA

Angello, Anthony
RW

NHL --> 0

24

$0

RFA

$0

UFA

Sheary, Conor
LW

NHL --> 0

28

$0

UFA

Simon, Dominik
RW

NHL --> 0

26

$0

RFA

$0

UFA

Tanev, Brandon
LW

NHL --> 0

28

$3,500,000

M-NTC

$3,500,000

M-NTC

$3,500,000

M-NTC

$3,500,000

M-NTC

$3,500,000

M-NTC

$0

UFA

(2025)
Aston-Reese, Zach
LW

NHL --> 0

26

$1,000,000

$0

RFA

$0

UFA

TOTALS
TOTALS

$45,790,000

$42,840,000

$23,700,000

$18,200,000

$12,200,000

$0
(8) Defence
$26,275,175
32.2% of cap
Player
POS
Age
2020-2021
2021-2022
2022-2023
2023-2024
2024-2025
Johnson, Jack
D

NHL --> 0

33

$3,250,000

$3,250,000

$3,250,000

$0

UFA

Letang, Kris
D

NHL --> 0

33

$7,250,000

NMC

M-NTC

$7,250,000

NMC

M-NTC

$0

UFA

Dumoulin, Brian
D

NHL --> 0

29

$4,100,000

$4,100,000

$4,100,000

$0

UFA

Matheson, Mike
D

NHL --> 0

26

$4,875,000

$4,875,000

M-NTC

$4,875,000

M-NTC

$4,875,000

M-NTC

$4,875,000

M-NTC

$0

UFA

(2026)
Schultz, Justin
D

NHL --> 0

30

$0

UFA

Ruhwedel, Chad
D

NHL --> 0

30

$700,000

$750,000

$0

UFA

Pettersson, Marcus
D

NHL --> 0

24

$4,025,175

$4,025,175

$4,025,175

$4,025,175

M-NTC

$4,025,175

M-NTC

$0

UFA

(2025)
Marino, John

D

NHL --> 0

23

$925,000

$0

RFA

$0

UFA

Riikola, Juuso
D

NHL --> 0

26

$1,150,000

$1,150,000

$0

UFA

TOTALS
TOTALS

$26,275,175

$25,400,175

$16,250,175

$8,900,175

$8,900,175

$0
(1) Goalies
$1,250,000
1.5% of cap
Player
POS
Age
2020-2021
2021-2022
2022-2023
2023-2024
2024-2025
Murray, Matt
G

NHL --> 0

26

$0

RFA

$0

UFA

Jarry, Tristan
G

NHL --> 0

25

$0

RFA

$0

UFA

DeSmith, Casey
G

MIN --> 0

29

$1,250,000

$1,250,000

$0

UFA

TOTALS
TOTALS

$1,250,000

$1,250,000

$0

$0

$0

$0
(0) Buried
$0
0.0% of cap
| Player | POS | Age | 2020-2021 | 2021-2022 | 2022-2023 | 2023-2024 | 2024-2025 | |
| --- | --- | --- | --- | --- | --- | --- | --- | --- |
| TOTALS | TOTALS | $0 | $0 | $0 | $0 | $0 | $0 | |
(1) Buyout & Retained Salary
$2,050,000
2.5% of cap
Player
POS
Age
2020-2021
2021-2022
2022-2023
2023-2024
2024-2025
Bjugstad, Nick
Retained Salary
C

NHL --> 0

28

TOTALS
TOTALS

$2,050,000

$0

$0

$0

$0

$0
Cap Summary Projection Share Copy Link Embed Tweet It
2020-2021
2021-2022
2022-2023
2023-2024
Roster Size
20
16
8
5
Standard Player Contracts

Number of players signed to Standard Player Contracts (SPC's). Cannot exceed 50 players. Some players do not count towards this, such as 18/19 Year-Old players in Junior with less than 10 NHL Games Played in Season.

Learn More Or Ask A Question

37
27
10
5
Upper Limit

The maximum Salary Cap Hit of all players counting towards the active roster. Often referred to as "Salary Cap". This is determined in the summer and is based on the previous season's revenues, per the CBA.

Learn More Or Ask A Question

$81,500,000
$81,500,000
$81,500,000
$81,500,000
Projected Cap Hit

Anticipated Season-End Cap Hit based on the current roster, calculated by summing all Cap Hits of players currently counting towards the Salary Cap. Assumes current roster is in effect for the remainder of season.

Learn More Or Ask A Question

$75,365,175
$69,490,175
$39,950,175
$27,100,175
Projected Cap Space

Amount of Cap Space projected to be available at end of year. Calculated as Annual Salary Cap minus Projected Cap Hit.

Learn More Or Ask A Question

$6,134,825
$12,009,825
$41,549,825
$54,399,825
Current Cap Space

Amount of Cap Space that can be added to the roster without exceeding the Upper Limit (Salary Cap Maximum) based on the current roster.

Learn More Or Ask A Question

$6,134,825
$12,009,825
$41,549,825
$54,399,825
Maximum LTIR Pool

The maximum amount of Long Term Injured Reserve space potentially available. This is the Cap Hit of player on LTIR less the Cap Space available for team at time player was on LTIR. A player can go on LTIR when they expect to miss 10 games and 24 days in the season. A player on LTIR does not come off of the salary cap, instead a team is allowed to exceed the cap by the LTIR amount.

Learn More Or Ask A Question

$0
$0
$0
$0
Current Roster Annual Cap Hit

Anticipated Cap Hit based on the current roster, calculated by summing all Cap Hits of players currently counting towards the Salary Cap + retained salary + buyouts.

Learn More Or Ask A Question

$75,365,175
$69,490,175
$39,950,175
$27,100,175
Carryover Bonus Overages

Teams can exceed the salary cap due to players receiving performance bonuses. If a team exceeds the salary cap due to performance bonuses, they carryover to the previous season and reduce the cap space a team has.

Learn More Or Ask A Question

$0
$0
$0
$0
Potential Bonuses

Performance Bonuses that players on the active roster are eligible to achieve. A team can exceed the salary cap due to performance bonuses, but they carry over to the following season.

Learn More Or Ask A Question

$850,000
$0
$0
$0
Retained Salary Remaining

Teams can retain salary/cap hit when they trade a player. A team can only have a maximum of 3 players that they retained salary on.

Learn More Or Ask A Question

2
3
3
3
(17) Non-Roster
Player
POS
Age
2020-2021
2021-2022
2022-2023
2023-2024
2024-2025
Varone, Phil
C

MIN --> 0

29

$0

UFA

Trotman, Zach
D

MIN --> 0

30

$700,000

$0

UFA

Pedan, Andrey
D

MIN --> 0

27

$0

RFA

$0

UFA

Aberg, Pontus
LW

MIN --> 0

27

$0

RFA

$0

UFA

Roy, Kevin
LW

MIN --> 0

27

$0

UFA

Di Pauli, Thomas
RW

MIN --> 0

26

$0

RFA

$0

UFA

Barber, Riley
RW

MIN --> 0

26

$0

RFA

$0

UFA

Segalla, Ryan
D

--> 0

25

$0

$0

UFA

Czuczman, Kevin
D

MIN --> 0

29

$700,000

$0

UFA

Nyberg, John
D

MIN --> 0

24

$0

RFA

$0

UFA

Taylor, Jeff
D

MIN --> 0

26

$0

UFA

$0

UFA

Knott, Graham
LW

MIN --> 0

23

$0

RFA

$0

UFA

Lindgren, Jesper

D

MIN --> 0

23

$775,833

$0

RFA

$0

UFA

Bengtsson, Lukas
D

MIN --> 0

26

$0

RFA

$0

UFA

Bjorkqvist, Kasper

RW

MIN --> 0

23

$790,000

$0

RFA

Almari, Niclas

D

MIN --> 0

22

$809,166

$809,166

$0

RFA

Masonius, Joseph
D

--> 0

23

$0

$0

UFA

Joseph, Pierre-Olivier

D

MIN --> 0

21

$863,333

$863,333

$0

RFA

Lauzon, Zachary
D

--> 0

21

$0

Phillips, Clayton
D

--> 0

21

$0

Drozg, Jan

RW

MIN --> 0

21

$809,166

$809,166

$0

RFA

Palojarvi, Antti
D

--> 0

21

$0

Reilly, William

D

--> 0

23

$806,250

$806,250

$0

RFA

Johnson, Adam
LW

MIN --> 0

26

$0

RFA

$0

UFA

Miletic, Sam
LW

MIN --> 0

23

$0

RFA

$0

UFA

Almeida, Justin

LW

MIN --> 0

21

$809,166

$809,166

$0

RFA

Gorman, Liam
C

--> 0

20

$0

Bellerive, Jordan

C

MIN --> 0

21

$733,333

$733,333

$0

RFA

D'Orio, Alex

G

MIN --> 0

21

$733,333

$733,333

$0

RFA

Peters, Anthony
G

--> 0

29

$0

$0

UFA

$0

UFA

Uher, Dominik
C

--> 0

27

$0

RFA

Larmi, Emil

G

MIN --> 0

23

$792,500

$0

RFA

$0

UFA

Poulin, Samuel

LW

MIN --> 0

19

$894,167

$894,167

$894,167

$0

RFA

Legare, Nathan

RW

MIN --> 0

19

$778,334

$778,334

$778,334

$0

RFA

Caulfield, Judd

--> 0

19

$0

$0

UFA

$0

UFA

Puustinen, Valtteri
LW

--> 0

21

$0

$0

UFA

$0

UFA

Airola, Santeri
D

--> 0

20

$0

$0

UFA

$0

UFA

Abt, Matt
D

--> 0

27

$0

$0

UFA

$0

UFA

Berger, Chase
C

--> 0

25

$0

$0

UFA

$0

UFA

Kim, Michael
D

--> 0

25

$0

$0

UFA

$0

UFA

Lizotte, Jon
D

--> 0

25

$0

$0

UFA

$0

UFA

O'Connor, Drew

LW

--> 0

22

$925,000

$925,000

$0

RFA

Lee, Cam

D

--> 0

23

$925,000

$925,000

$0

RFA

$0

UFA

Zohorna, Radim

LW

--> 0

24

$925,000

$0

RFA

$0

UFA

TOTALS
TOTALS

$13,769,581

$9,086,248

$1,672,501

$0

$0

$0