| | |
| --- | --- |
| Projected Cap Hit | $86,504,457 |
| Projected Cap Space | $-5,004,457 |
| Current Cap Space | $257,501 |
| LTIR Pool | $5,262,979 |
| Roster | 22/23 |
| Contracts | 41/50 |
Transactions
| | |
| --- | --- |
| Evgeny Svechnikov | Svechnikov produced an assist, three shots on goal and two PIM in Saturday's 4-2 win over the Flames. | Nov 27 |
| Neal Pionk | Pionk notched an assist, two PIM and a plus-2 rating in Saturday's 4-2 win over the Flames. | Nov 27 |
| Mark Scheifele | Scheifele produced an assist, three shots on net, two blocked shots and a plus-2 rating in Saturday's 4-2 win over the Flames. | Nov 27 |
| Blake Wheeler | Wheeler recorded two assists, three shots on net, a pair of hits, two blocked shots and a plus-2 rating in Saturday's 4-2 win over the Flames. | Nov 27 |
| Andrew Copp | Copp scored an empty-net goal on two shots in Saturday's 4-2 win over the Flames. | Nov 27 |
Line Combinations
Updated: Nov 29 (7:38am)
Line 1 $21,517,857
Pairing 1 $12,200,000
Line 2 $9,390,000
Pairing 2 $9,775,000
Line 3 $13,000,000
Pairing 3 $3,900,000
Line 4 $2,369,167
Goalies $6,916,666
Injury Report
Expected Return Thu Sep 1, 2022

Bryan Little - IR-LT - Head

Not Specified

Thu Sep 23, 2021

Bryan Little

| Little (head) is not on the Jets' training camp roster.
To all those who celebrate, the Winnipeg Jets wish you a very happy Hanukkah!
t.co/phUsA2EJjQ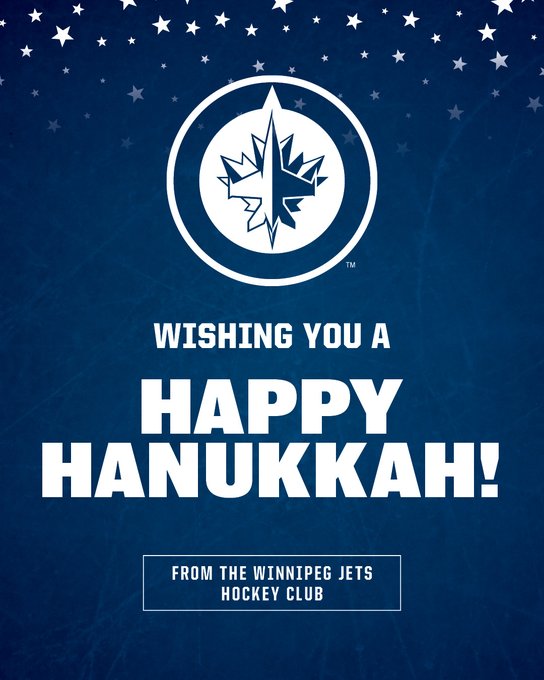 Join us in wishing The Original Jet, Norm Beaudin, a very happy 8️⃣0️⃣th birthday today! 🎉 Norm was the first ever player to sign with the WHA Winnipeg Jets in 1972.
t.co/BLlUmx5h00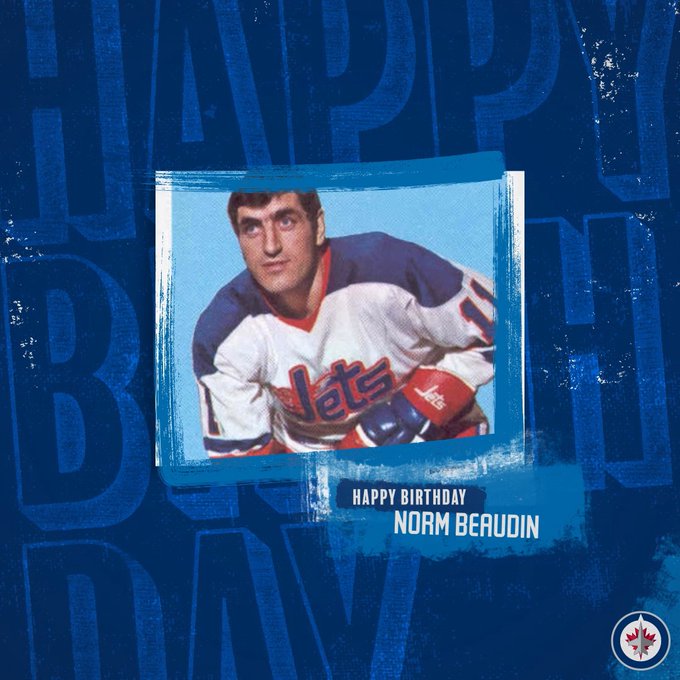 RT
@WiebesWorld
: Thanks for listening to Saturday's post-game edition of The Kenny and Renny Show. If you missed our breakdown of the
#NHLJ
…
RT
@JhanHky
: I was curious about Gorton's career before becoming a scout for BOS. Apparently he started in BOS's public relations departme…
Entry Level Contract
Waiver Exempt
Has Arbitration Rights
Two-way contract
(13) Forwards
$52,318,690
64.2% of cap
Player
POS

Age

2021-2022
2022-2023
2023-2024
2024-2025
2025-2026
Stastny, Paul
C

NHL --> 0

35

$3,750,000

$0

UFA

Little, Bryan
LTIR
C

LTIR --> 0

34

$5,291,666

M-NTC

$5,291,666

M-NTC

$5,291,666

M-NTC

$0

UFA

Wheeler, Blake
RW

NHL --> 0

35

$8,250,000

NMC

M-NTC

$8,250,000

NMC

M-NTC

$8,250,000

NMC

M-NTC

$0

UFA

Nash, Riley
C

NHL --> 0

32

$750,000

$0

UFA

Scheifele, Mark
C

NHL --> 0

28

$6,125,000

M-NTC

$6,125,000

M-NTC

$6,125,000

M-NTC

$0

UFA

Lowry, Adam
LW

NHL --> 0

28

$3,250,000

M-NTC

$3,250,000

M-NTC

$3,250,000

M-NTC

$3,250,000

M-NTC

$3,250,000

M-NTC

$0

UFA


(2026)
Toninato, Dominic
C

NHL --> 0

27

$750,000

$750,000

$0

UFA

Copp, Andrew
C

NHL --> 0

27

$3,640,000

$0

UFA

Ehlers, Nikolaj
LW

NHL --> 0

25

$6,000,000

$6,000,000

M-NTC

$6,000,000

M-NTC

$6,000,000

M-NTC

$0

UFA


(2025)
Connor, Kyle
LW

NHL --> 0

24

$7,142,857

$7,142,857

$7,142,857

$7,142,857

M-NTC

$7,142,858

M-NTC

$0

UFA


(2026)
Svechnikov, Evgeny
LW

NHL --> 0

25

$750,000

$0

UFA

$0

UFA

Harkins, Jansen
C

NHL --> 0

24

$725,000

$0

RFA

$0

UFA

Dubois, Pierre-Luc
LW

NHL --> 0

23

$5,000,000

$0

RFA

$0

UFA

Vesalainen, Kristian

LW

NHL --> 0

22

$894,167

$0

RFA

TOTALS

$52,318,690

$36,809,523

$36,059,523

$16,392,857

$10,392,858
(7) Defence
$27,125,000
33.3% of cap
Player
POS

Age

2021-2022
2022-2023
2023-2024
2024-2025
2025-2026
Dillon, Brenden
D

NHL --> 0

31

$3,900,000

$3,900,000

$3,900,000

$0

UFA

Beaulieu, Nathan
D

NHL --> 0

28

$1,250,000

$0

UFA

Demelo, Dylan
D

NHL --> 0

28

$3,000,000

M-NTC

$3,000,000

M-NTC

$3,000,000

M-NTC

$0

UFA

Schmidt, Nate
D

NHL --> 0

30

$5,950,000

M-NTC

$5,950,000

M-NTC

$5,950,000

M-NTC

$5,950,000

M-NTC

$0

UFA


(2025)
Morrissey, Josh
D

NHL --> 0

26

$6,250,000

$6,250,000

NMC

$6,250,000

NMC

$6,250,000

NMC

$6,250,000

M-NTC

$0

UFA


(2028)
Stanley, Logan
D

NHL --> 0

23

$900,000

$900,000

$0

RFA

$0

UFA

Pionk, Neal
D

NHL --> 0

26

$5,875,000

M-NTC

$5,875,000

M-NTC

$5,875,000

M-NTC

$5,875,000

M-NTC

$0

UFA


(2025)
TOTALS

$27,125,000

$25,875,000

$24,975,000

$18,075,000

$6,250,000
(2) Goalies
$6,916,666
8.5% of cap
Player
POS

Age

2021-2022
2022-2023
2023-2024
2024-2025
2025-2026
Hellebuyck, Connor
G

NHL --> 0

28

$6,166,666

$6,166,666

$6,166,666

$0

UFA

Comrie, Eric
G

NHL --> 0

26

$750,000

$0

RFA

$0

UFA

TOTALS

$6,916,666

$6,166,666

$6,166,666
(0) Buried
$0
0.0% of cap
Player
POS

Age

2021-2022
2022-2023
2023-2024
2024-2025
2025-2026
TOTALS
Cap Summary Projection Share Copy Link Embed Tweet It
2021-2022
2022-2023
2023-2024
2024-2025
Roster Size
22
14
12
6
Standard Player Contracts

Number of players signed to Standard Player Contracts (SPC's). Cannot exceed 50 players. Some players do not count towards this, such as 18/19 Year-Old players in Junior with less than 10 NHL Games Played in Season.

Learn More Or Ask A Question

41
23
16
6
Upper Limit

The maximum Salary Cap Hit of all players counting towards the active roster. Often referred to as "Salary Cap". This is determined in the summer and is based on the previous season's revenues, per the CBA.

Learn More Or Ask A Question

$81,500,000
$81,500,000
$81,500,000
$81,500,000
Projected Cap Hit

Anticipated Season-End Cap Hit based on the current roster, calculated by summing all Cap Hits of players currently counting towards the Salary Cap. Assumes current roster is in effect for the remainder of season.

Learn More Or Ask A Question

$86,504,457
$68,851,189
$67,201,189
$34,467,857
Projected Cap Space

Amount of Cap Space projected to be available at end of year. Calculated as Annual Salary Cap minus Projected Cap Hit.

Learn More Or Ask A Question

$-5,004,457
$12,648,811
$14,298,811
$47,032,143
Current Cap Space

Amount of Annual Cap Hit that can be added to the roster without exceeding the Upper Limit (Salary Cap Maximum) based on the current roster. For teams using LTIR, Current Cap Space is the amount of annual cap hit that can be added without exceeding the Salary Cap by more than the team's LTIR Pool.

Learn More Or Ask A Question

$257,501
$12,648,811
$14,298,811
$47,032,143
Maximum LTIR Pool

The maximum amount of Long Term Injured Reserve space potentially available. This is the Cap Hit of player on LTIR less the Cap Space available for team at time player was on LTIR. A player can go on LTIR when they expect to miss 10 games and 24 days in the season. A player on LTIR does not come off of the salary cap, instead a team is allowed to exceed the cap by the LTIR amount.

Learn More Or Ask A Question

$5,262,979
$0
$0
$0
Current Roster Annual Cap Hit

Anticipated Cap Hit based on the current roster, calculated by summing all Cap Hits of players currently counting towards the Salary Cap + retained salary + buyouts.

Learn More Or Ask A Question

$86,505,478
$68,851,189
$67,201,189
$34,467,857
Carryover Bonus Overages

Teams can exceed the salary cap due to players receiving performance bonuses. If a team exceeds the salary cap due to performance bonuses, they carryover to the previous season and reduce the cap space a team has.

Learn More Or Ask A Question

$145,122
$0
$0
$0
Potential Bonuses

Performance Bonuses that players on the active roster are eligible to achieve. A team can exceed the salary cap due to performance bonuses, but they carry over to the following season.

Learn More Or Ask A Question

$567,000
$0
$0
$0
Retained Salary Remaining

Teams can retain salary/cap hit when they trade a player. A team can only have a maximum of 3 players that they retained salary on.

Learn More Or Ask A Question

3
3
3
3
(18) Non-Roster
Player
POS

Age

2021-2022
2022-2023
2023-2024
2024-2025
2025-2026
Telegin, Ivan
C

--> 0 -->

29

$0

Kostalek, Jan
D

--> 0 -->

26

$0

$0

UFA

Nogier, Nelson
D

MIN --> 0 -->

25

$725,000

$0

RFA

$0

UFA

Dano, Marko
LW

MIN --> 0 -->

26

$0

UFA

$0

UFA

Johnson, Luke
C

MIN --> 0 -->

27

$750,000

$0

UFA

Poganski, Austin
RW

MIN --> 0 -->

25

$750,000

$0

UFA

$0

UFA

Kraskovsky, Pavel
C

--> 0 -->

25

$0

$0

UFA

Green, Luke
D

MIN --> 0 -->

23

$0

UFA

$0

UFA

Cederholm, Jacob
D

--> 0 -->

23

$0

$0

UFA

Eyssimont, Michael
C

MIN --> 0 -->

25

$750,000

$750,000

$0

RFA

$0

UFA

Berdin, Mikhail
G

MIN --> 0 -->

23

$750,000

$750,000

$0

RFA

$0

UFA

Samberg, Dylan

D

MIN --> 0 -->

22

$925,000

$925,000

$0

RFA

Kovacevic, Johnathan
D

MIN --> 0 -->

24

$750,000

$0

RFA

$0

UFA

Virtanen, Santeri
C

--> 0 -->

22

$0

Gawanke, Leon

D

MIN --> 0 -->

22

$796,667

$0

RFA

Holm, Arvid

G

MIN --> 0 -->

23

$845,833

$845,833

$0

RFA

Mckenzie, Skyler
LW

MIN --> 0 -->

23

$0

UFA

$0

UFA

Gustafsson, David

C

MIN --> 0 -->

21

$817,500

$0

RFA

Smith, Nathan
C

--> 0 -->

23

$0

Chisholm, Declan

D

MIN --> 0 -->

21

$815,000

$815,000

$0

RFA

Vallati, Giovanni
D

--> 0 -->

21

$0

Moe, Jared
G

--> 0 -->

22

$0

Wong, Austin
D

--> 0 -->

24

$0

$0

UFA

Suess, CJ
LW

MIN --> 0 -->

27

$725,000

$0

RFA

Reichel, Kristian

C

MIN --> 0 -->

23

$752,500

$0

RFA

$0

UFA

Kehler, Cole
G

MIN --> 0 -->

23

$0

UFA

$0

UFA

Heinola, Ville

D

MIN --> 0 -->

20

$863,334

$863,334

$863,334

$0

RFA

Lundmark, Simon

D

MIN --> 0 -->

21

$850,833

$850,833

$850,833

$0

RFA

Nikkanen, Henri
C

--> 0 -->

20

$0

$0

UFA

Blaisdell, Harrison
C

--> 0 -->

20

$0

$0

UFA

Neaton, Logan
G

--> 0 -->

22

$0

$0

UFA

Carlson, Adam
G

--> 0 -->

27

$0

$0

UFA

Maier, Cole
C

--> 0 -->

26

$0

$0

UFA

Perfetti, Cole

C

MIN --> 0 -->

19

$894,167

$894,167

$894,167

$0

RFA

Torgersson, Daniel
LW

--> 0 -->

19

$0

$0

UFA

Johannesson, Anton
D

--> 0 -->

19

$0

$0

UFA

Bauer, Tyrel
D

--> 0 -->

19

$0

$0

UFA

Malott, Jeff
LW

MIN --> 0 -->

25

$780,000

$0

RFA

$0

UFA

Lucius, Chaz
C

--> 0 -->

18

$0

$0

UFA

Chibrikov, Nikita
LW

--> 0 -->

18

$0

$0

UFA

Kuzmin, Dmitri

D

MIN --> 0 -->

18

$820,000

$820,000

$820,000

$0

RFA

Rashevsky, Dmitri
RW

--> 0 -->

21

$0

$0

UFA

TOTALS

$14,360,834

$7,514,167

$3,428,334