Line Combinations
Updated: Nov 14 (8:07am)
Line 1 $20,100,000
Pairing 1 $3,031,667
Line 2 $9,250,000
Pairing 2 $7,300,000
Line 3 $8,632,499
Pairing 3 $1,437,500
Line 4 $7,850,000
Goalies $7,416,667
Injury Report
Mattias Janmark - Lower Body

Janmark has sat out the previous two games due to a lower-body injury, and it is uncertain if he will participate in Saturday's matchup versus the Oilers.

questionable - Ques Sat

Updated Nov 14, 2019

Andrew Cogliano - Lower Body

Cogliano missed the last game due to a lower-body injury, and it is unknown if it will affect his status for Saturday's clash with the Oilers.

questionable - Ques Sat

Updated Nov 14, 2019

Roman Polak - Sternum

Polak has been activated from the injured reserve list after healing from a fractured sternum. He is expected to be available for Thursday's game versus the Canucks.

probable - Prob Thurs

Updated Nov 14, 2019

John Klingberg - Lower Body

Klingberg is expected to miss two to four weeks due to a lower-body injury and has been placed on the injured reserve list.

I-R - Early Dec

Updated Nov 14, 2019
Dallas Stars Tweets
Jim Montgomery said they will skate 13 forwards and seven defensemen in warm-up and decide from there. Cogliano and Polak are both possibilities.
RT
@Toates1
: Lake Louise. Banff. 11/11/19
t.co/N8051eS0A3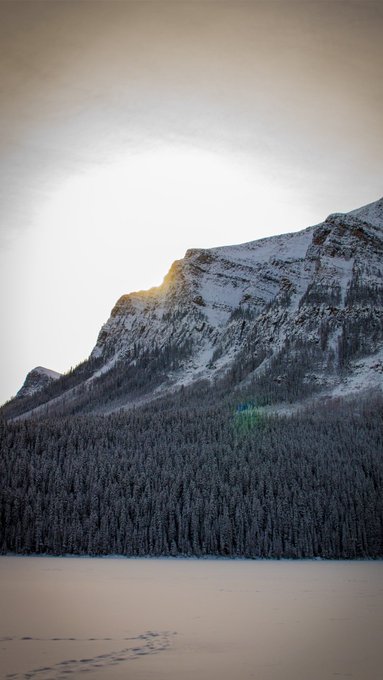 RT
@DallasStars
: Dallas is 8-0-2 in its past 10 trips to Rogers Arena and 14-2-3 in its past 19 games against the Canucks overall.
#DALvsV
…
Entry Level Contract
Waiver Exempt
Has Arbitration Rights
Two-way contract
(14) Forwards
$54,619,166
67.0% of cap
Player
POS
Age
2019-2020
2020-2021
2021-2022
2022-2023
2023-2024
Perry, Corey
RW

NHL --> 0

34

$1,500,000

$0

UFA

Radulov, Alexander
RW

NHL --> 0

33

$6,250,000

NMC

$6,250,000

NMC

M-NTC

$6,250,000

NMC

M-NTC

$0

UFA

Pavelski, Joe
C

NHL --> 0

35

$7,000,000

NTC

$7,000,000

NTC

$7,000,000

M-NTC

$0

UFA

Comeau, Blake
LW

NHL --> 0

33

$2,400,000

$2,400,000

$0

UFA

Cogliano, Andrew
C

NHL --> 0

32

$3,250,000

M-NTC

$3,250,000

M-NTC

$0

UFA

Hanzal, Martin
LTIR
C

LTIR --> 0

32

$4,750,000

M-NTC

$0

UFA

Benn, Jamie
LW

NHL --> 0

30

$9,500,000

NMC

$9,500,000

NMC

$9,500,000

NMC

$9,500,000

NMC

$9,500,000

NMC

$0

UFA

(2025)
Seguin, Tyler
C

NHL --> 0

27

$9,850,000

NMC

$9,850,000

NMC

$9,850,000

NMC

$9,850,000

NMC

$9,850,000

NMC

$0

UFA

(2027)
Dowling, Justin
C

NHL --> 0

29

$750,000

$750,000

$0

UFA

Faksa, Radek
C

NHL --> 0

25

$2,200,000

$0

RFA

$0

UFA

Dickinson, Jason
C

NHL --> 0

24

$1,500,000

$1,500,000

$0

RFA

$0

UFA

Janmark, Mattias
C

NHL --> 0

26

$2,300,000

$0

RFA

Gurianov, Denis

RW

NHL --> 0

22

$894,166

$0

RFA

Hintz, Roope
IR

LW

IR --> 0

22

$811,667

$0

RFA

Gardner, Rhett

C

MIN --> 0

23

$925,000

$925,000

$0

RFA

$0

UFA

Caamano, Nicholas

RW

NHL --> 0

21

$738,333

$738,333

$0

RFA

TOTALS
TOTALS

$54,619,166

$42,163,333

$32,600,000

$19,350,000

$19,350,000

$0
(6) Defence
$20,119,167
24.7% of cap
Player
POS
Age
2019-2020
2020-2021
2021-2022
2022-2023
2023-2024
Sekera, Andrej
D

NHL --> 0

33

$1,500,000

$0

UFA

Polak, Roman
IR
D

IR --> 0

33

$1,750,000

$0

UFA

Johns, Stephen
IR
D

IR --> 0

27

$2,350,000

$2,350,000

$0

UFA

Klingberg, John
IR
D

IR --> 0

27

$4,250,000

$4,250,000

$4,250,000

$0

UFA

Oleksiak, Jamie
D

NHL --> 0

26

$2,137,500

$2,137,500

$0

UFA

Fedun, Taylor
D

NHL --> 0

31

$737,500

$737,500

$0

UFA

Lindell, Esa
D

NHL --> 0

25

$5,800,000

$5,800,000

$5,800,000

NMC

$5,800,000

NMC

$5,800,000

NMC

$0

UFA

(2025)
Honka, Julius
D

NHL --> 0

23

$0

RFA

$0

UFA

Hanley, Joel
D

NHL --> 0

28

$700,000

$700,000

$0

UFA

Heiskanen, Miro

D

NHL --> 0

20

$894,167

$894,166

$0

RFA

TOTALS
TOTALS

$20,119,167

$16,869,166

$10,050,000

$5,800,000

$5,800,000

$0
(2) Goalies
$7,416,667
9.1% of cap
Player
POS
Age
2019-2020
2020-2021
2021-2022
2022-2023
2023-2024
Khudobin, Anton
G

NHL --> 0

33

$2,500,000

$0

UFA

Bishop, Ben
G

NHL --> 0

32

$4,916,667

NMC

$4,916,667

NMC

M-NTC

$4,916,667

NMC

M-NTC

$4,916,667

NMC

M-NTC

$0

UFA

TOTALS
TOTALS

$7,416,667

$4,916,667

$4,916,667

$4,916,667

$0

$0
(0) Buried
$0
0.0% of cap
| Player | POS | Age | 2019-2020 | 2020-2021 | 2021-2022 | 2022-2023 | 2023-2024 | |
| --- | --- | --- | --- | --- | --- | --- | --- | --- |
| TOTALS | TOTALS | $0 | $0 | $0 | $0 | $0 | $0 | |
(1) Buyout & Retained Salary
$700,000
0.9% of cap
Player
POS
Age
2019-2020
2020-2021
2021-2022
2022-2023
2023-2024
Nichushkin, Valeri
Buyout
RW

NHL --> 0

24

$700,000

$450,000

TOTALS
TOTALS

$700,000

$450,000

$0

$0

$0

$0
Cap Summary Projection Share Copy Link Embed Tweet It
2019-2020
2020-2021
2021-2022
2022-2023
Roster Size
27
18
7
4
Standard Player Contracts

Number of players signed to Standard Player Contracts (SPC's). Cannot exceed 50 players. Some players do not count towards this, such as 18/19 Year-Old players in Junior with less than 10 NHL Games Played in Season.

Learn More Or Ask A Question

50
33
15
6
Upper Limit

The maximum Salary Cap Hit of all players counting towards the active roster. Often referred to as "Salary Cap". This is determined in the summer and is based on the previous season's revenues, per the CBA.

Learn More Or Ask A Question

$81,500,000
$81,500,000
$81,500,000
$81,500,000
Projected Cap Hit

Anticipated Season-End Cap Hit based on the current roster, calculated by summing all Cap Hits of players currently counting towards the Salary Cap. Assumes current roster is in effect for the remainder of season.

Learn More Or Ask A Question

$83,543,042
$64,399,166
$47,566,667
$31,743,334
Projected Cap Space

Amount of Cap Space projected to be available at end of year. Calculated as Annual Salary Cap minus Projected Cap Hit.

Learn More Or Ask A Question

$-2,043,042
$17,100,834
$33,933,333
$49,756,666
Current Cap Space

Amount of Cap Space that can be added to the roster without exceeding the Upper Limit (Salary Cap Maximum) based on the current roster.

Learn More Or Ask A Question

$-2,043,042
$17,100,834
$33,933,333
$49,756,666
Maximum LTIR Pool

The maximum amount of Long Term Injured Reserve space potentially available. This is the Cap Hit of player on LTIR less the Cap Space available for team at time player was on LTIR. A player can go on LTIR when they expect to miss 10 games and 24 days in the season. A player on LTIR does not come off of the salary cap, instead a team is allowed to exceed the cap by the LTIR amount.

Learn More Or Ask A Question

$4,674,167
$0
$0
$0
Current Roster Annual Cap Hit

Anticipated Cap Hit based on the current roster, calculated by summing all Cap Hits of players currently counting towards the Salary Cap + retained salary + buyouts.

Learn More Or Ask A Question

$83,787,500
$64,399,166
$47,566,667
$31,743,334
Carryover Bonus Overages

Teams can exceed the salary cap due to players receiving performance bonuses. If a team exceeds the salary cap due to performance bonuses, they carryover to the previous season and reduce the cap space a team has.

Learn More Or Ask A Question

$932,500
$0
$0
$0
Potential Bonuses

Performance Bonuses that players on the active roster are eligible to achieve. A team can exceed the salary cap due to performance bonuses, but they carry over to the following season.

Learn More Or Ask A Question

$3,350,000
$2,500,000
$0
$0
Retained Salary Remaining

Teams can retain salary/cap hit when they trade a player. A team can only have a maximum of 3 players that they retained salary on.

Learn More Or Ask A Question

3
3
3
3
(25) Non-Roster
Player
POS
Age
2019-2020
2020-2021
2021-2022
2022-2023
2023-2024
Mersch, Michael
LW

MIN --> 0

27

$675,000

$0

UFA

Scarlett, Reece
D

MIN --> 0

26

$700,000

$0

RFA

Heatherington, Dillon
D

MIN --> 0

24

$700,000

$0

RFA

$0

UFA

Hansson, Niklas
D

MIN --> 0

24

$0

RFA

$0

UFA

Nyberg, John

D

MIN --> 0

23

$745,000

$0

RFA

Fyten, Austin
LW

--> 0

28

$0

Kero, Tanner
C

MIN --> 0

27

$762,500

$762,500

$0

UFA

Martenet, Chris
D

MIN --> 0

23

$0

UFA

Cecconi, Joseph

D

MIN --> 0

22

$925,000

$925,000

$0

RFA

Ruusu, Markus
G

--> 0

22

$0

Bow, Landon
G

MIN --> 0

24

$700,000

$0

RFA

$0

UFA

Laberge, Samuel
LW

--> 0

22

$0

Tufte, Riley

LW

MIN --> 0

21

$925,000

$925,000

$925,000

$0

RFA

Mascherin, Adam

LW

MIN --> 0

21

$775,000

$775,000

$0

RFA

Karlstrom, Fredrik
C

--> 0

21

$0

Point, Colton

G

MIN --> 0

21

$925,000

$925,000

$0

RFA

Stenqvist, Jakob
D

--> 0

21

$0

Markison, Colin
RW

--> 0

27

$0

$0

UFA

Bayreuther, Gavin
D

MIN --> 0

25

$700,000

$0

RFA

$0

UFA

Oettinger, Jake

G

MIN --> 0

20

$925,000

$925,000

$925,000

$0

RFA

Robertson, Jason

LW

MIN --> 0

20

$795,000

$795,000

$795,000

$0

RFA

Hawel, Liam
C

--> 0

20

$0

Peterson, Jacob
C

--> 0

20

$0

Davis, Brett
RW

--> 0

20

$0

French, Max
C

--> 0

27

$0

$0

UFA

Hanna, Shane
D

--> 0

25

$0

$0

UFA

Dellandrea, Ty

C

MIN --> 0

19

$894,167

$894,167

$894,167

$0

RFA

Eriksson, Albin
LW

--> 0

19

$0

Back, Oskar
C

--> 0

19

$0

Douglas, Curtis
C

--> 0

19

$0

Damiani, Riley

C

MIN --> 0

19

SLIDE

$782,500

$782,500

$782,500

$0

RFA

Barteaux, Dawson

D

MIN --> 0

19

$925,000

$925,000

$925,000

$0

RFA

Loewen, Jermaine
LW

--> 0

21

$0

L'Esperance, Joel

RW

MIN --> 0

24

$722,500

$0

RFA

$0

UFA

Gleason, Ben

D

MIN --> 0

21

$761,667

$761,667

$0

RFA

Calderone, Tony

RW

MIN --> 0

25

$767,500

$0

RFA

$0

UFA

Vala, Ondrej

D

MIN --> 0

21

$701,666

$701,666

$0

RFA

Popovich, Anthony
G

--> 0

20

$0

$0

UFA

$0

UFA

Felhaber, Tye

LW

MIN --> 0

31

$925,000

$925,000

$925,000

$0

RFA

Melnick, Josh

RW

MIN --> 0

24

$925,000

$0

RFA

$0

UFA

Djuse, Emil

D

MIN --> 0

26

$925,000

$0

RFA

$0

UFA

Kiviranta, Joel

LW

MIN --> 0

23

$922,500

$922,500

$0

RFA

$0

UFA

Harley, Thomas

D

MIN --> 0

18

$925,000

$894,167

$894,167

$894,167

$0

RFA

Sjolund, Samuel
D

--> 0

18

$0

$0

UFA

$0

UFA

Porco, Nicholas
LW

--> 0

18

$0

$0

UFA

$0

UFA

Brinkman, Benjamin
D

--> 0

19

$0

$0

UFA

$0

UFA

Cuglietta, Diego
LW

--> 0

24

$0

$0

UFA

$0

UFA

Jago, Tanner
D

--> 0

25

$0

$0

UFA

$0

UFA

Mackay, Parker
RW

--> 0

25

$0

$0

UFA

$0

UFA

McClure, Brad
RW

--> 0

26

$0

$0

UFA

$0

UFA

Nellis, Anthony
C

--> 0

25

$0

$0

UFA

$0

UFA

Sholl, Tomas
G

--> 0

25

$0

$0

UFA

$0

UFA

TOTALS
TOTALS

$20,460,833

$12,839,167

$7,065,834

$1,676,667

$0

$0