Vegas Golden Knights
| | |
| --- | --- |
| Cap Hit | $81,939,830 |
| Cap Space | $-439,830 |
| LTIR Pool | $4,691,000 |
| Roster | 22/23 |
| Contracts | 49/50 |
Transactions
| | |
| --- | --- |
| signed G Jiri Patera to a three-year, entry-level contract. | Jun 30 |
| activated RW Alex Tuch from injured reserve. | Jun 18 |
| signed RW Ryan Reaves to a two-year, $3.5 million contract extension. | Jun 15 |
| signed G Oscar Dansk to a one-year, $700,000 contract extension. | Jun 11 |
| signed D Connor Corcoran to a three-year, entry-level contract. | Jun 1 |
No games currently scheduled
Line Combinations
Updated: Mar 09 (5:41pm)
Line 1 $16,500,000
Pairing 1 $8,450,000
Line 2 $13,620,000
Pairing 2 $9,200,000
Line 3 $2,500,000
Pairing 3 $3,125,000
Line 4 $5,150,000
Goalies $9,500,000
Vegas Golden Knights Voices
@GoldenKnights (official)
Say it with us: DON'T TAKE A CHANCE WEAR A MASK!!! 👕:
t.co/RDIDfGVbWH
t.co/odYtaoFhK9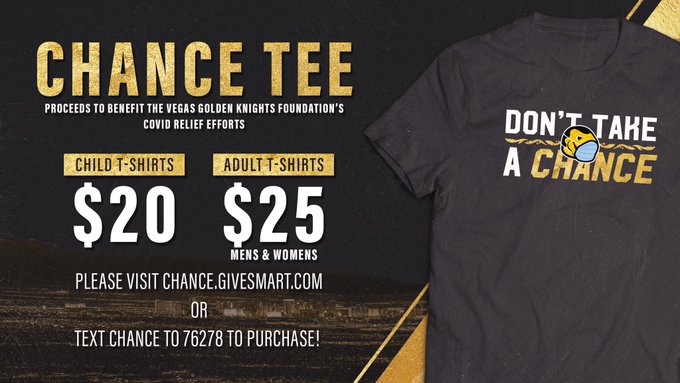 The VGK Foundation & Habitat for Humanity Las Vegas are making the city a better place one build at a time 😃
#VegasBorn
t.co/ViSibD3AHv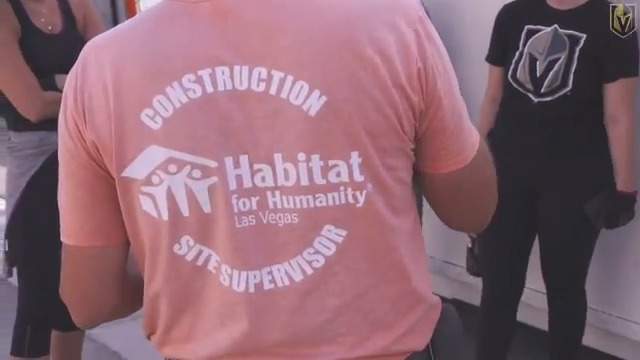 ATTENTION PEOPLE WHO LIKE FUN ‼️ Click below for information on how to audition for Golden Knights & Silver Knights promo teams for next season! 🕺💃
t.co/EH1ubD8Etm
Vegas Golden Knights Tweets
RT
@RyanHockeyGuy
: The Minnesota Wild are, and forever will be, perfectly average. Alexis Lafreniere is better than that. Make sure to su…
Thanks so much Kaitlyn! It was nice to bring back a little normalcy, talking about some actual hockey decisions and not just pandemic/hub cities. Cheers!
t.co/Hby5XnJLmx
Entry Level Contract
Waiver Exempt
Has Arbitration Rights
Two-way contract
(12) Forwards
$50,920,000
62.5% of cap
Player
POS
Age
2019-2020
2020-2021
2021-2022
2022-2023
2023-2024
Stastny, Paul
C

NHL --> 0

34

$6,500,000

M-NTC

$6,500,000

M-NTC

$0

UFA

Reaves, Ryan
RW

NHL --> 0

33

$2,775,000

$1,750,000

$1,750,000

$0

UFA

Pacioretty, Max
LW

NHL --> 0

31

$7,000,000

M-NTC

$7,000,000

M-NTC

$7,000,000

M-NTC

$7,000,000

M-NTC

$0

UFA

Smith, Reilly
RW

NHL --> 0

29

$5,000,000

M-NTC

$5,000,000

M-NTC

$5,000,000

$0

UFA

Stone, Mark
RW

NHL --> 0

28

$9,500,000

NMC

$9,500,000

NMC

$9,500,000

NMC

$9,500,000

NMC

$9,500,000

NMC

$0

UFA

(2027)
Karlsson, William
C

NHL --> 0

27

$5,900,000

$5,900,000

M-NTC

$5,900,000

M-NTC

$5,900,000

M-NTC

$5,900,000

M-NTC

$0

UFA

(2027)
Cousins, Nick
C

NHL --> 0

26

$1,000,000

$0

RFA

$0

UFA

Marchessault, Jonathan
C

NHL --> 0

29

$5,000,000

M-NTC

$5,000,000

M-NTC

$5,000,000

M-NTC

$5,000,000

M-NTC

$5,000,000

M-NTC

$0

UFA

(2024)
Stephenson, Chandler
C

NHL --> 0

26

$1,050,000

$0

RFA

$0

UFA

Carrier, William
LW

NHL --> 0

25

$725,000

$1,400,000

$1,400,000

$1,400,000

$1,400,000

$0

UFA

(2024)
Nosek, Tomas
LW

NHL --> 0

27

$1,000,000

$0

UFA

Tuch, Alex
IR
RW

IR --> 0

24

$4,750,000

$4,750,000

$4,750,000

$4,750,000

$4,750,000

M-NTC

$0

UFA

(2026)
Roy, Nicolas
C

NHL --> 0

23

$720,000

$750,000

$750,000

$0

RFA

TOTALS
TOTALS

$50,920,000

$47,550,000

$41,050,000

$33,550,000

$26,550,000

$0
(8) Defence
$22,850,000
28.0% of cap
Player
POS
Age
2019-2020
2020-2021
2021-2022
2022-2023
2023-2024
Engelland, Deryk
D

NHL --> 0

38

$700,000

$0

UFA

Holden, Nick
D

NHL --> 0

33

$2,200,000

$1,700,000

$1,700,000

$0

UFA

Martinez, Alec
D

NHL --> 0

32

$4,000,000

$4,000,000

$0

UFA

McNabb, Brayden
D

NHL --> 0

29

$2,500,000

$2,500,000

$2,500,000

$0

UFA

Merrill, Jon
D

NHL --> 0

28

$1,375,000

$0

UFA

Schmidt, Nate
D

NHL --> 0

28

$5,950,000

M-NTC

$5,950,000

M-NTC

$5,950,000

M-NTC

$5,950,000

M-NTC

$5,950,000

M-NTC

$0

UFA

(2025)
Theodore, Shea
D

NHL --> 0

24

$5,200,000

$5,200,000

$5,200,000

$5,200,000

$5,200,000

M-NTC

$0

UFA

(2025)
Whitecloud, Zach
D

NHL --> 0

23

$925,000

$725,000

$725,000

$0

RFA

TOTALS
TOTALS

$22,850,000

$20,075,000

$16,075,000

$11,150,000

$11,150,000

$0
(2) Goalies
$8,400,000
10.3% of cap
Player
POS
Age
2019-2020
2020-2021
2021-2022
2022-2023
2023-2024
Fleury, Marc-Andre
G

NHL --> 0

35

$7,000,000

M-NTC

$7,000,000

M-NTC

$7,000,000

M-NTC

$0

UFA

Lehner, Robin
G

NHL --> 0

28

$0

UFA

TOTALS
TOTALS

$8,400,000

$7,000,000

$7,000,000

$0

$0

$0
(0) Buried
$0
0.0% of cap
| Player | POS | Age | 2019-2020 | 2020-2021 | 2021-2022 | 2022-2023 | 2023-2024 | |
| --- | --- | --- | --- | --- | --- | --- | --- | --- |
| TOTALS | TOTALS | $0 | $0 | $0 | $0 | $0 | $0 | |
(1) Buyout & Retained Salary
$500,000
0.6% of cap
Player
POS
Age
2019-2020
2020-2021
2021-2022
2022-2023
2023-2024
Tatar, Tomas
Retained Salary
LW

NHL --> 0

29

TOTALS
TOTALS

$500,000

$500,000

$0

$0

$0

$0
Cap Summary Projection Share Copy Link Embed Tweet It
2019-2020
2020-2021
2021-2022
2022-2023
Roster Size
23
17
15
8
Standard Player Contracts

Number of players signed to Standard Player Contracts (SPC's). Cannot exceed 50 players. Some players do not count towards this, such as 18/19 Year-Old players in Junior with less than 10 NHL Games Played in Season.

Learn More Or Ask A Question

49
35
28
9
Upper Limit

The maximum Salary Cap Hit of all players counting towards the active roster. Often referred to as "Salary Cap". This is determined in the summer and is based on the previous season's revenues, per the CBA.

Learn More Or Ask A Question

$81,500,000
$81,500,000
$81,500,000
$81,500,000
Projected Cap Hit

Anticipated Season-End Cap Hit based on the current roster, calculated by summing all Cap Hits of players currently counting towards the Salary Cap. Assumes current roster is in effect for the remainder of season.

Learn More Or Ask A Question

$81,939,830
$75,125,000
$64,125,000
$44,700,000
Projected Cap Space

Amount of Cap Space projected to be available at end of year. Calculated as Annual Salary Cap minus Projected Cap Hit.

Learn More Or Ask A Question

$-439,830
$6,375,000
$17,375,000
$36,800,000
Current Cap Space

Amount of Cap Space that can be added to the roster without exceeding the Upper Limit (Salary Cap Maximum) based on the current roster.

Learn More Or Ask A Question

$-439,830
$6,375,000
$17,375,000
$36,800,000
Maximum LTIR Pool

The maximum amount of Long Term Injured Reserve space potentially available. This is the Cap Hit of player on LTIR less the Cap Space available for team at time player was on LTIR. A player can go on LTIR when they expect to miss 10 games and 24 days in the season. A player on LTIR does not come off of the salary cap, instead a team is allowed to exceed the cap by the LTIR amount.

Learn More Or Ask A Question

$4,691,000
$0
$0
$0
Current Roster Annual Cap Hit

Anticipated Cap Hit based on the current roster, calculated by summing all Cap Hits of players currently counting towards the Salary Cap + retained salary + buyouts.

Learn More Or Ask A Question

$82,670,000
$75,125,000
$64,125,000
$44,700,000
Carryover Bonus Overages

Teams can exceed the salary cap due to players receiving performance bonuses. If a team exceeds the salary cap due to performance bonuses, they carryover to the previous season and reduce the cap space a team has.

Learn More Or Ask A Question

$0
$0
$0
$0
Potential Bonuses

Performance Bonuses that players on the active roster are eligible to achieve. A team can exceed the salary cap due to performance bonuses, but they carry over to the following season.

Learn More Or Ask A Question

$1,720,000
$0
$0
$0
Retained Salary Remaining

Teams can retain salary/cap hit when they trade a player. A team can only have a maximum of 3 players that they retained salary on.

Learn More Or Ask A Question

2
2
3
3
(26) Non-Roster
Player
POS
Age
2019-2020
2020-2021
2021-2022
2022-2023
2023-2024
Pirri, Brandon
C

MIN --> 0

29

$775,000

$775,000

$0

UFA

McKenzie, Curtis
LW

MIN --> 0

29

$750,000

$0

UFA

Pulkkinen, Teemu
LW

MIN --> 0

28

$0

RFA

Sparks, Garret
G

MIN --> 0

27

$750,000

$0

UFA

Dansk, Oscar
G

MIN --> 0

26

$675,000

$700,000

$0

UFA

Bischoff, Jake
D

MIN --> 0

25

$716,667

$716,667

$716,667

$0

UFA

Megna, Jaycob
D

MIN --> 0

27

$700,000

$0

UFA

Zykov, Valentin
LW

MIN --> 0

25

$675,000

$0

RFA

$0

UFA

Goulbourne, Tyrell
LW

MIN --> 0

26

$700,000

$700,000

$0

UFA

Lindberg, Tobias
RW

MIN --> 0

24

$0

UFA

$0

UFA

Lernout, Brett
D

MIN --> 0

24

$700,000

$0

RFA

$0

UFA

Duke, Reid

C

MIN --> 0

24

$770,000

$0

RFA

$0

UFA

Brown, Patrick
C

MIN --> 0

28

$700,000

$700,000

$0

UFA

Dzierkals, Martins
LW

--> 0

23

$0

Kolesar, Keegan

RW

MIN --> 0

23

$702,500

$0

RFA

Wong, Tyler
RW

--> 0

24

$0

$0

UFA

Glass, Cody

C

MIN --> 0

21

$863,334

$863,334

$863,334

$0

RFA

Hague, Nicolas

D

MIN --> 0

21

$791,667

$791,667

$791,667

$0

RFA

Leschyshyn, Jake

C

MIN --> 0

21

$778,333

$778,333

$778,333

$0

RFA

Rondbjerg, Jonas

RW

MIN --> 0

21

$806,667

$806,667

$806,667

$0

RFA

Zhukov, Maksim
G

--> 0

16

$0

Elvenes, Lucas

C

MIN --> 0

20

$776,667

$776,667

$776,667

$0

RFA

Dugan, Jonathan

--> 0

22

$0

Campoli, Nick
C

--> 0

21

$0

Patera, Jiri
G

--> 0

21

$0

Jones, Ben

C

MIN --> 0

21

$760,000

$760,000

$760,000

$0

RFA

Ferguson, Dylan

G

MIN --> 0

21

$733,333

$733,333

$733,333

$0

RFA

Morozov, Ivan
D

--> 0

20

$0

Cotter, Paul

C

MIN --> 0

20

$770,000

$770,000

$770,000

$0

RFA

Kruse, Brandon
LW

--> 0

21

$0

Corcoran, Connor

D

--> 0

19

$813,333

$813,333

$813,333

Diliberatore, Peter
D

--> 0

20

$0

Bouchard, Xavier
D

--> 0

20

$0

Kooy, Jordan
G

--> 0

20

$0

Quinney, Gage

C

MIN --> 0

24

$715,000

$0

RFA

$0

UFA

Gallant, Alex
C

MIN --> 0

27

$0

UFA

$0

UFA

Pachal, Brayden
D

--> 0

20

$0

Chyzowski, Ryan
LW

--> 0

20

$0

$0

UFA

$0

UFA

Coghlan, Dylan

D

MIN --> 0

22

$715,556

$715,556

$0

RFA

Lough, Kevin
D

--> 0

28

$0

$0

UFA

$0

UFA

Wagner, Ryan
RW

--> 0

24

$0

$0

UFA

$0

UFA

Weis, Matthew
C

--> 0

25

$0

$0

UFA

$0

UFA

Schuldt, Jimmy
D

MIN --> 0

25

$850,000

$0

RFA

$0

UFA

Krebs, Peyton

C

--> 0

19

$925,000

$925,000

$925,000

$0

RFA

$0

UFA

$0

UFA

Korczak, Kaedan

D

MIN --> 0

19

$809,167

$809,167

$809,167

$0

RFA

Dorofeyev, Pavel
LW

--> 0

19

$0

$0

UFA

$0

UFA

Ahac, Layton
D

--> 0

19

$0

$0

UFA

$0

UFA

Donovan, Ryder
C

--> 0

19

$0

$0

UFA

$0

UFA

Saville, Isaiah
G

--> 0

19

$0

$0

UFA

$0

UFA

Kallionkieli, Marcus

LW

MIN --> 0

19

$795,833

$795,833

$795,833

$0

RFA

Primeau, Mason
C

--> 0

18

$0

$0

UFA

$0

UFA

Harvey-Pinard, Rafael
LW

--> 0

21

$0

$0

UFA

$0

UFA

TOTALS
TOTALS

$19,704,724

$13,930,557

$10,340,001

$813,333

$0

$0