| | |
| --- | --- |
| Cap Hit | $74,335,031 |
| Cap Space | $7,164,969 |
| LTIR Pool | $0 |
| Roster | 26/23 |
| Contracts | 45/50 |
No games currently scheduled
Line Combinations
Updated: Mar 11 (1:07pm)
Line 1 $12,925,000
Pairing 1 $4,363,333
Line 2 $5,796,667
Pairing 2 $6,000,000
Line 3 $3,274,125
Pairing 3 $1,600,000
Line 4 $6,000,000
Goalies $5,450,000
@Senators (official)
Our thoughts are with Orleans' Claude Julien, his family and the Canadiens. All the best for a speedy recovery.
Down to the Elite 8⃣ in our
#SensBucketBracket
!
t.co/aqCqkmDBwQ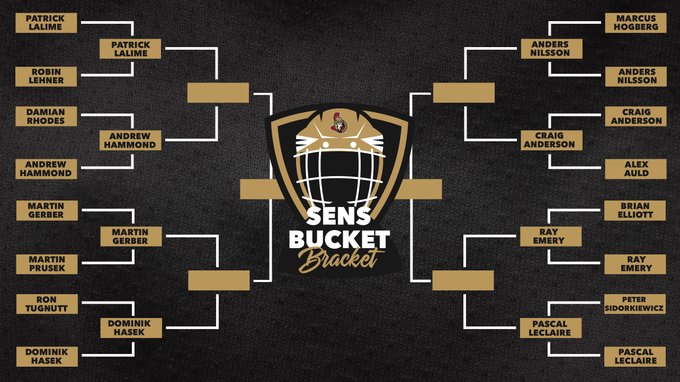 After the announcement of the Senators Community Foundation earlier today, Executive Director Chris Phillips and
#Sens
President of Business Operations Anthony LeBlanc discuss the organization's mandate in serving the needs of the Ottawa-Gatineau region.
t.co/TJQJyrcfON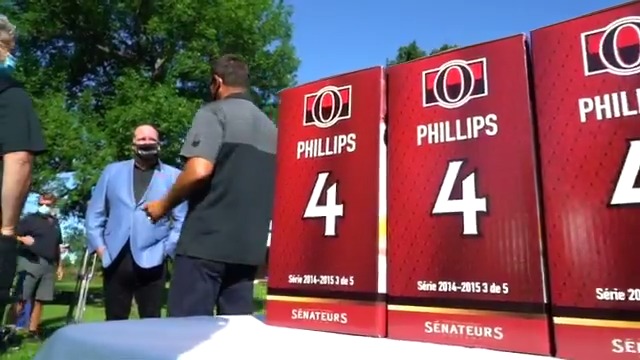 Entry Level Contract
Waiver Exempt
Has Arbitration Rights
Two-way contract
(16) Forwards
$47,870,792
58.7% of cap
Player
POS
Age
2019-2020
2020-2021
2021-2022
2022-2023
2023-2024
Gaborik, Marian
RW

NHL --> 0

38

$4,875,000

$4,875,000

$0

UFA

MacArthur, Clarke
LW

NHL --> 0

35

$4,650,000

M-NTC

$0

UFA

Ryan, Bobby
RW

NHL --> 0

33

$7,250,000

NMC

M-NTC

$7,250,000

NMC

M-NTC

$7,250,000

NMC

M-NTC

$0

UFA

Callahan, Ryan
RW

NHL --> 0

35

$5,800,000

NMC

M-NTC

$0

UFA

Anisimov, Artem
C

NHL --> 0

32

$4,550,000

$4,550,000

$0

UFA

Boedker, Mikkel
LW

NHL --> 0

30

$4,000,000

$0

UFA

Peca, Matthew
C

NHL --> 0

27

$1,300,000

$0

UFA

Tierney, Chris
C

NHL --> 0

26

$2,937,500

$0

RFA

$0

UFA

Brown, Connor
RW

NHL --> 0

26

$2,100,000

$0

RFA

$0

UFA

Duclair, Anthony
LW

NHL --> 0

24

$1,650,000

$0

RFA

$0

UFA

Paul, Nick
LW

NHL --> 0

25

$750,000

$0

RFA

$0

UFA

Sabourin, Scott
RW

NHL --> 0

28

$700,000

$0

UFA

Hawryluk, Jayce
RW

NHL --> 0

24

$874,125

$0

RFA

$0

UFA

White, Colin
C

NHL --> 0

23

$4,750,000

$4,750,000

$4,750,000

$4,750,000

$4,750,000

$0

UFA

(2025)
Balcers, Rudolfs

LW

NHL --> 0

23

$759,167

$0

RFA

Tkachuk, Brady

LW

NHL --> 0

20

$925,000

$925,000

$0

RFA

TOTALS
TOTALS

$47,870,792

$22,350,000

$12,000,000

$4,750,000

$4,750,000

$0
(7) Defence
$13,163,333
16.2% of cap
Player
POS
Age
2019-2020
2020-2021
2021-2022
2022-2023
2023-2024
Hainsey, Ron
D

NHL --> 0

39

$3,500,000

$0

UFA

Borowiecki, Mark
D

NHL --> 0

31

$1,200,000

$0

UFA

Reilly, Mike
D

NHL --> 0

27

$1,500,000

$1,500,000

$0

UFA

Englund, Andreas
D

NHL --> 0

24

$700,000

$0

RFA

$0

UFA

Chabot, Thomas
D

NHL --> 0

23

$863,333

$8,000,000

$8,000,000

$8,000,000

$8,000,000

$0

UFA

(2028)
Wolanin, Christian
D

NHL --> 0

25

$900,000

$900,000

$0

RFA

$0

UFA

Zaitsev, Nikita
D

NHL --> 0

28

$4,500,000

M-NTC

$4,500,000

M-NTC

$4,500,000

M-NTC

$4,500,000

M-NTC

$4,500,000

M-NTC

$0

UFA

(2024)
TOTALS
TOTALS

$13,163,333

$14,900,000

$12,500,000

$12,500,000

$12,500,000

$0
(3) Goalies
$8,050,000
9.9% of cap
Player
POS
Age
2019-2020
2020-2021
2021-2022
2022-2023
2023-2024
Anderson, Craig

+35

G

NHL --> 0

39

$4,750,000

M-NTC

$0

UFA

Nilsson, Anders
G

NHL --> 0

30

$2,600,000

$2,600,000

$0

UFA

Hogberg, Marcus
G

NHL --> 0

25

$700,000

$700,000

$0

RFA

$0

UFA

TOTALS
TOTALS

$8,050,000

$3,300,000

$0

$0

$0

$0
(0) Buried
$0
0.0% of cap
| Player | POS | Age | 2019-2020 | 2020-2021 | 2021-2022 | 2022-2023 | 2023-2024 | |
| --- | --- | --- | --- | --- | --- | --- | --- | --- |
| TOTALS | TOTALS | $0 | $0 | $0 | $0 | $0 | $0 | |
(1) Buyout & Retained Salary
$729,167
0.9% of cap
Player
POS
Age
2019-2020
2020-2021
2021-2022
2022-2023
2023-2024
Phaneuf, Dion
Buyout
D

NHL --> 0

35

$729,167

$1,354,167

$354,167

$354,167

TOTALS
TOTALS

$729,167

$1,354,167

$354,167

$354,167

$0

$0
Cap Summary Projection Share Copy Link Embed Tweet It
2019-2020
2020-2021
2021-2022
2022-2023
Roster Size
26
11
4
3
Standard Player Contracts

Number of players signed to Standard Player Contracts (SPC's). Cannot exceed 50 players. Some players do not count towards this, such as 18/19 Year-Old players in Junior with less than 10 NHL Games Played in Season.

Learn More Or Ask A Question

45
30
13
8
Upper Limit

The maximum Salary Cap Hit of all players counting towards the active roster. Often referred to as "Salary Cap". This is determined in the summer and is based on the previous season's revenues, per the CBA.

Learn More Or Ask A Question

$81,500,000
$81,500,000
$81,500,000
$81,500,000
Projected Cap Hit

Anticipated Season-End Cap Hit based on the current roster, calculated by summing all Cap Hits of players currently counting towards the Salary Cap. Assumes current roster is in effect for the remainder of season.

Learn More Or Ask A Question

$74,335,031
$41,904,167
$24,854,167
$19,286,667
Projected Cap Space

Amount of Cap Space projected to be available at end of year. Calculated as Annual Salary Cap minus Projected Cap Hit.

Learn More Or Ask A Question

$7,164,969
$39,595,833
$56,645,833
$62,213,333
Current Cap Space

Amount of Cap Space that can be added to the roster without exceeding the Upper Limit (Salary Cap Maximum) based on the current roster.

Learn More Or Ask A Question

$7,164,969
$39,595,833
$56,645,833
$62,213,333
Maximum LTIR Pool

The maximum amount of Long Term Injured Reserve space potentially available. This is the Cap Hit of player on LTIR less the Cap Space available for team at time player was on LTIR. A player can go on LTIR when they expect to miss 10 games and 24 days in the season. A player on LTIR does not come off of the salary cap, instead a team is allowed to exceed the cap by the LTIR amount.

Learn More Or Ask A Question

$0
$0
$0
$0
Current Roster Annual Cap Hit

Anticipated Cap Hit based on the current roster, calculated by summing all Cap Hits of players currently counting towards the Salary Cap + retained salary + buyouts.

Learn More Or Ask A Question

$69,813,292
$41,904,167
$24,854,167
$19,286,667
Carryover Bonus Overages

Teams can exceed the salary cap due to players receiving performance bonuses. If a team exceeds the salary cap due to performance bonuses, they carryover to the previous season and reduce the cap space a team has.

Learn More Or Ask A Question

$0
$0
$0
$0
Potential Bonuses

Performance Bonuses that players on the active roster are eligible to achieve. A team can exceed the salary cap due to performance bonuses, but they carry over to the following season.

Learn More Or Ask A Question

$2,992,500
$2,500,000
$0
$0
Retained Salary Remaining

Teams can retain salary/cap hit when they trade a player. A team can only have a maximum of 3 players that they retained salary on.

Learn More Or Ask A Question

3
3
3
3
(21) Non-Roster
Player
POS
Age
2019-2020
2020-2021
2021-2022
2022-2023
2023-2024
Szwarz, Jordan
RW

MIN --> 0

29

$800,000

$0

UFA

Reinhart, Max
C

MIN --> 0

28

$0

RFA

Klimchuk, Morgan
LW

MIN --> 0

25

$700,000

$0

RFA

$0

UFA

Gendron, Miles
D

--> 0

24

$0

$0

UFA

Chlapik, Filip

C

MIN --> 0

23

$728,333

$0

RFA

Beaudin, J.C.

C

MIN --> 0

23

$765,000

$0

RFA

Ahl, Filip
LW

--> 0

23

$0

Jaros, Christian

D

MIN --> 0

24

$755,000

$0

RFA

$0

UFA

Wilkie, Christopher
RW

--> 0

24

$0

Daccord, Joey

G

MIN --> 0

23

$925,000

$0

RFA

Brown, Logan

C

MIN --> 0

22

$863,333

$863,333

$0

RFA

Gustavsson, Filip

G

MIN --> 0

22

$761,667

$761,667

$0

RFA

Abramov, Vitaly

RW

MIN --> 0

22

$730,833

$730,833

$0

RFA

Burgess, Todd
C

--> 0

24

$0

$0

UFA

Lajoie, Maxime

D

MIN --> 0

22

$710,000

$710,000

$0

RFA

Nurmi, Markus
LW

--> 0

22

$0

Carcone, Michael
LW

MIN --> 0

24

$700,000

$700,000

$0

RFA

$0

UFA

Brannstrom, Erik

D

MIN --> 0

20

$863,333

$863,333

$863,333

$0

RFA

Norris, Joshua

C

MIN --> 0

21

$925,000

$925,000

$925,000

$0

RFA

Formenton, Alex

LW

MIN --> 0

20

$747,500

$747,500

$747,500

$0

RFA

Batherson, Drake

RW

MIN --> 0

22

$736,666

$736,666

$0

RFA

Davidsson, Jonathan

RW

MIN --> 0

23

$768,333

$768,333

$0

RFA

Hollett, Jordan
G

--> 0

21

$0

Suter, Pius

C

--> 0

24

$925,000

$0

UFA

Bernard-Docker, Jacob
D

--> 0

20

$0

Tychonick, Jonathan
D

--> 0

20

$0

Gruden, Jonathan

C

MIN --> 0

20

SLIDE

$788,333

$788,333

$788,333

$0

RFA

Crookshank, Angus
LW

--> 0

20

$0

Mandolese, Kevin

G

--> 0

19

$835,000

$835,000

$835,000

Novak, Jakov
C

--> 0

21

$0

Loheit, Luke
RW

--> 0

20

$0

Kelly, Parker

C

MIN --> 0

21

$726,667

$726,667

$726,667

$0

RFA

Aspirot, Jonathan

D

--> 0

21

$768,333

$768,333

$768,333

$0

UFA

$0

UFA

MacLeod, Gregor
C

--> 0

22

$0

$0

UFA

$0

UFA

Skille, Jack
RW

--> 0

33

$0

$0

UFA

$0

UFA

Alsing, Olle

D

MIN --> 0

24

$858,750

$858,750

$0

RFA

$0

UFA

Thomson, Lassi
D

MIN --> 0

19

SLIDE

$894,167

$894,167

$894,167

$0

RFA

Pinto, Shane
C

--> 0

19

$0

$0

UFA

$0

UFA

Sogaard, Mads
G

--> 0

19

$0

$0

UFA

$0

UFA

Lodin, Viktor
C

--> 0

21

$0

$0

UFA

$0

UFA

Kastelic, Mark

C

--> 0

21

$821,667

$821,667

$821,667

$0

UFA

$0

UFA

Guenette, Maxence
D

--> 0

19

$0

$0

UFA

$0

UFA

Capannelli, Adam
C

--> 0

21

$0

$0

UFA

$0

UFA

Labrie, Hubert
D

MIN --> 0

29

$700,000

$0

UFA

McDonald, Conner
D

--> 0

21

$0

$0

UFA

$0

UFA

Murray, Jordan
D

--> 0

27

$0

$0

UFA

$0

UFA

Scherwey, Tristan
LW

--> 0

29

$0

$0

UFA

$0

UFA

Todd, Nathan
C

--> 0

24

$0

$0

UFA

$0

UFA

Trepanier, Maxim
LW

--> 0

21

$0

$0

UFA

$0

UFA

Zub, Artyom

D

--> 0

24

$925,000

$0

UFA

TOTALS
TOTALS

$16,506,248

$15,349,582

$7,370,000

$4,107,500

$0

$0